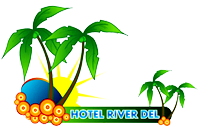 Accomodation
Re-define living at Hotel River Del amidst serene natural environs with luxury. Spacious and elegantly, the rooms are designed to maintain the charm of nature. Relax yourself,away from the hustle and bustle of the city and enjoy the privilege of getting associated with nature.
Cosy bed
Air Conditioned room
Laundry
Free Parking
Free Cleaning
Arrange for the passes
Happy to Help
Need any help?
Call us on 9909090568
Email us at:
info@hotelriverdel.in
Testimonial
Fruit salad is a dish consisting of various kinds of fruit, sometimes served in a liquid, either in their own juices or a syrup. When served as an appetizer or as a dessert, a fruit salad is sometimes known as a fruit cocktail or fruit cup. In different forms fruit salad can be served as an appetizer, a side-salad, or a dessert.