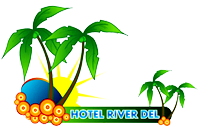 Narmada Dam
The Sardar Sarovar Dam is world's 2nd largest dam in terms of volume of concrete used, having longest canal network in the world. It has the largest water carrying capacity of 40000 cusec. It iserves primary purpose of irrigation and drinking water to the remotest corners stretched up to Rajasthan, has the hydroelectricity generation capacity of 1450 Mega Watts.
The engineering and designing at the project site will have the following benifits.
It will provide irrigation facilities to 18.45 lac ha. of land, covering 3112 villages of 73 talukas in 15 districts of Gujarat. It will also irrigate 2,46,000 ha. of land in the strategic desert districts of Barmer and Jallore in Rajasthan and 37,500 ha. in the tribal hilly tract of Maharashtra through lift.
Drinking water facility will be made available in urban centres of arid region of Saurashtra and Kachchh and all "no source" villages and the villages affected by salinity and fluoride in North Gujarat.
Two power houses of 1200MW and 250MW capacity is installed and the power would be shared by three regions namely Gujarat, Maharashtra and Madhya Pradesh.
It will also provide flood protection.
Wild Life sanctuaries will also be benifited.
Development of banks of River Narmada up to Bharuch
Development of road & rail, and tourism infrastructure.
Schools, colleges and universities for tribal development.