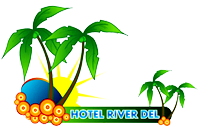 Restaurant
Enjoy fine dining experience with family and friends amidst natural landscape and quality service. We grow most of the vegetables in our vicinity, hence serve clean hygienic food. Relish the gujarati food during the day with a choice of your beverage coupled with variety of fast food and punjabi food to choose from in the eve.
Happy to Help
Need any help?
Call us on 9909090568
Email us at:
info@hotelriverdel.in
Testimonial
Fruit salad is a dish consisting of various kinds of fruit, sometimes served in a liquid, either in their own juices or a syrup. When served as an appetizer or as a dessert, a fruit salad is sometimes known as a fruit cocktail or fruit cup. In different forms fruit salad can be served as an appetizer, a side-salad, or a dessert.