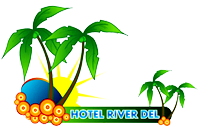 Sardar Patel Statue of Unity
This monument is under construction and is dedicated to Indian Independence movement leader Sardar Vallabhbhai Patel. This statue is proposed to be 182 meters in height, the tallest compared to other statues of the world. It is to be located facing the Narmada Dam, 3.2 km away on the river island called Sadhu Bet. This statue is planned to be spread over 20000 square meters of area. It will also be surrounded by an artificial lake spread across 12 km of area.
It will also remind people of His visionary ideologies of unity, patriotism, growth and good governance. Moreover, it wont be just a mute memorial like the rest, but a fully functional and purpose-serving tribute. It will spur all round socio-economic development in the form of better connectivity, healthcare & education, research centre for agricultural development and various other tribal development initiatives.
The Statue of Unity will have the following features:

Museum and Audio Visual Gallery: It will include a unique museum and audio-visual department depicting the life and times of Sardar Vallabhbai Patel.
A Laser, Light and Sound show on the efforts of Unification of India.
A research centre dedicated to the research and development of subjects like Good Governance and Agriculture Development, Water Management and Tribal Development.
A heavy-load open lift with a panoramic view will be built alongside the Statue of Unity. Visitors will be able to rise up within statue, walk into a viewing gallery and enjoy a panoramic view of the Sardar Sarovar Nigam project and the surrounding region from an astounding height of close to 400ft.
Refreshment areas like restaurants and recreational spots to make the area an attractive tourist spot, thus facilitating tourism and employment for the surrounding tribal region.
The statue and surrounding area will be accessed by special boats to avoid vehicular traffic and pollution.
Happy to Help
Need any help?
Call us on 9909090568
Email us at:
info@hotelriverdel.in
Testimonial
Fruit salad is a dish consisting of various kinds of fruit, sometimes served in a liquid, either in their own juices or a syrup. When served as an appetizer or as a dessert, a fruit salad is sometimes known as a fruit cocktail or fruit cup. In different forms fruit salad can be served as an appetizer, a side-salad, or a dessert.