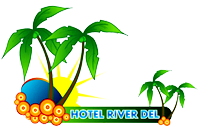 Zarvani Waterfall and Shoolpaneshwar Wildlife Sanctuary
The Shoolpaneshwar Wildlife Sanctuary is home to a variety of animals like leopards, wild sloth bears, hyena, various species of Deers and wild dogs. Also, rhesus monkey and the barking deer which are rarely found in other parts of the country are available here. Zaravni waterfall is located in Shoolpaneshvar Sanctuary.It is a home to a wide variety of flora and fauna.
Happy to Help
Need any help?
Call us on 9909090568
Email us at:
info@hotelriverdel.in
Testimonial
Fruit salad is a dish consisting of various kinds of fruit, sometimes served in a liquid, either in their own juices or a syrup. When served as an appetizer or as a dessert, a fruit salad is sometimes known as a fruit cocktail or fruit cup. In different forms fruit salad can be served as an appetizer, a side-salad, or a dessert.